✻
As lifestyles have improved in recent years, more and more consumers want to make simple and tasty dishes. To cater to the vast market, Happy Home is specializes in vegetarian instant sauces, special seasonings and sauces.

近年来鉴于生活方式随着提升,越来越多消费者希望简简单单就能做出美味的佳肴。为了迎合广大市场的需求,Happy Home 专门制造素食即煮酱料,特别调味料及酱料。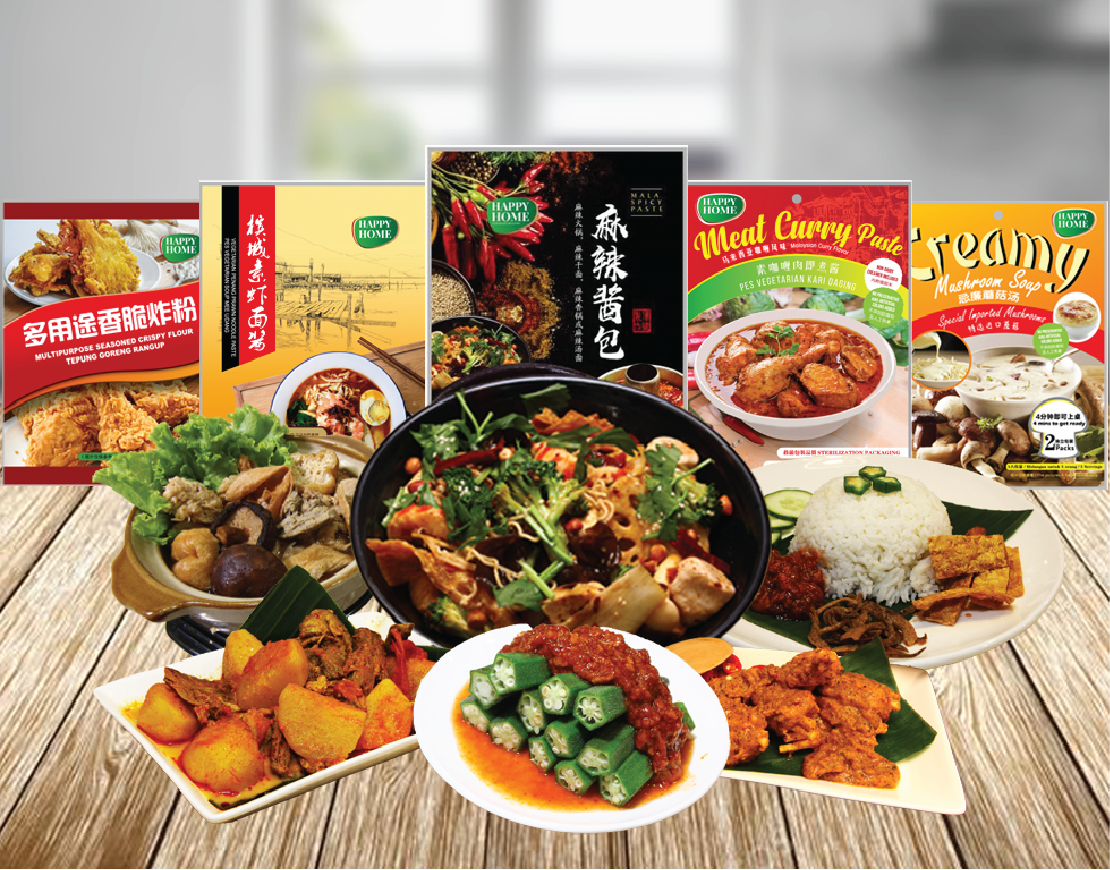 "Simple, Convenient, More Delicious"
✻
Happy Home combines simple cooking methods on the back of the package to allow consumers to cook delicious food easily. Cooking is easy-peasy with our products.

Happy Home在包装背面结合了简单的烹饪方法,让消费者可以轻松烹饪美味的食物。使用我们的产品烹饪很容易
✻
Get in touch with Happy Home to get the latest info and new product release.  We also are very welcoming all importers around the world to become our long-term partners.
与Happy Home联系,获取最新信息和新产品发布。我们也欢迎来自世界各地的所有进口商成为我们的长期合作伙伴。
Follow Us